Sunday Mornings
Our student ministry meets every Sunday during the 9:00 a.m. service. Our leaders stand ready in the lobby each week to welcome you into our class. We hope you'll join us for games, discussions, lessons, and sometimes even donuts!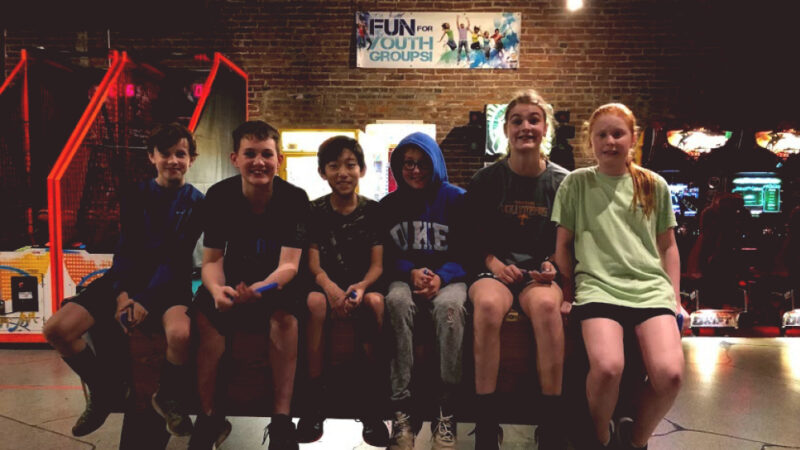 Monthly Fun Events
Once per month, students and their friends get together for a fun activity, ranging from rock climbing to a Christmas party to ice skating and more! Fun events are different each time, so follow via email and social media to hear about our next one!
Students
Follow us on social media for devotional tidbits and to hear about the next monthly fun event!
Parents
Join our email list so that we can keep you informed about what's happening in student ministry! Also, you can follow us on social media for more updates and devotional content.
Safety Guidelines
We are constantly assessing the ever-evolving situation with COVID-19 and our locally recommended guidelines. We will be communicating regular updates about gatherings and safety guidelines through our email list and Instagram so you don't miss anything!