TODAY'S MESSAGE
The Next Thing You Know
KEY SCRIPTURE
Luke 24:13-35
Deacon Nominations
Deacons are nominated by the members of all Brentwood Baptist Church campuses and then voted on by the Trustees. Nominations are open now and will end on April 25, 2021.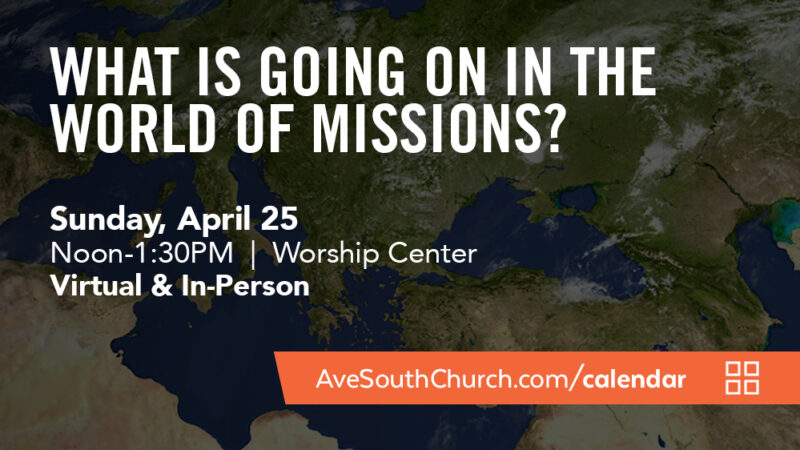 Learn More about Missions!
Join our global workers, local partners, and Missions Minister, Matthew Page, to learn more about what is going on in the world of missions! We will meet for a Missions State of the Union on Sunday, April 25, from noon until 1:30 p.m. and provide updates on 2021 mission journeys and Serving Saturday opportunities. We will also interact with global workers via Zoom and hear from our local partners in person. Childcare and lunch will be offered with in-person registration. Click here to sign up!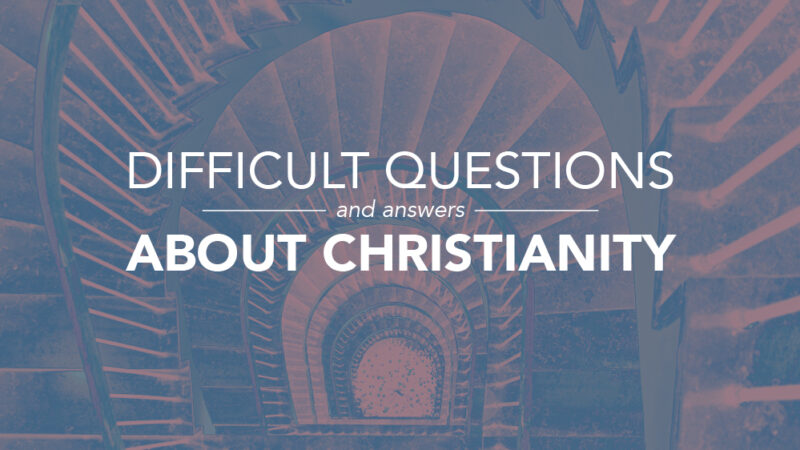 Wednesday, April 28
Have you ever ran across something in God's word that made you ask questions? Are there some things about your faith that you find difficult to explain? Come join us for an event called Difficult Questions (and Answers) about Christianity–a night full of discussions and tools to help you see the beautiful truths of our faith even more clearly. We will meet on Wednesday, April 28, from 6:30 until 8:00 p.m. in the worship center. Please click here to register and let us know you're coming. We hope to see you there!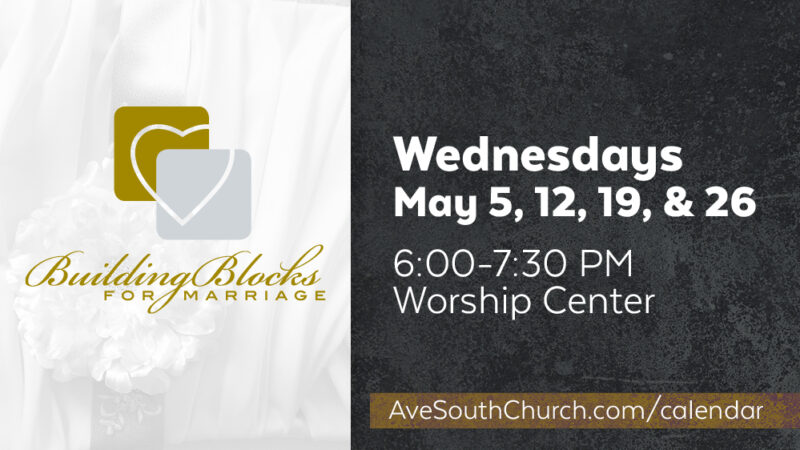 Building Blocks for Marriage
Join us for a 4-week series of discussions on marriage led by certified counselors! Whether you're engaged, married, or single, we recommend Building Blocks for Marriage to anyone interested in learning more about the key elements of a biblical marriage. We will meet at 6:00 p.m. in the worship center on May 5, 12, 19, and 26. The following important topics will be covered: family of origin, finances, communication, conflict, the five love languages, healthy sexuality, and the biblical perspective on marriage. Click here to register today!

Jigsaws & Jesus
The Emmaus disciples were dazed and disheartened by their disappointment and doubt. They needed someone to join them on their journey in order to put the pieces of their heart back together. What about you? Click here to read more.
Gospel Conversation Training
Join us for one of our gospel conversation training dates on April 18, 21, or 22 from 6:00 until 7:30 p.m. We'll learn how to share the gospel of Jesus in everyday life, while practicing with others from our church! To sign up for one of our training dates, click here to email Hunter Melton.
local Food Support
Our church will serve over 100 families of Carter Lawrence Elementary School by providing food support in 2021! We need your help in donating, organizing, and distributing food for these families. Click here for more details about how and when you can volunteer. If you would like to sign up, click here to email our Connection & Missions Minister, Matthew Page. Thank you for serving our community!
Trustee Announcement
Following the church's bylaws, the Trustees have approved Randy Overton to serve a two-year term due to a vacancy on the trustee board.
Give
Through your faithful giving, God uses our church to serve others.
Stay Informed
Get our weekly eConnect delivered to your inbox.